Top 5 Cartagena Bachelor party Nightclubs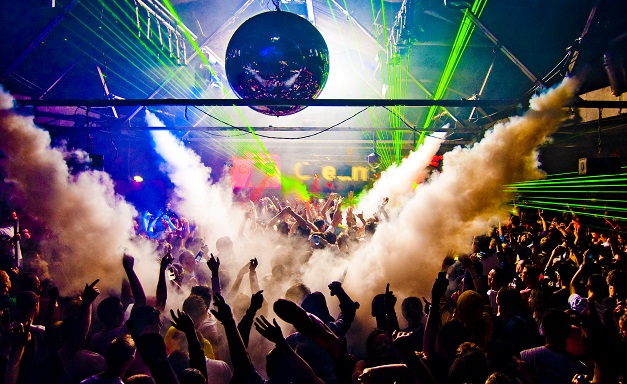 Cartagena, Colombia: The Best Destination for the Ultimate Bachelor Party in the World!
Finally, you set eyes into Cartagena, Colombia, as the final destination to throw your Bachelor Party, not a bad choice at all. Beautiful beaches, sun & sand, and girls, lots of hot girls. In this episode, we will be showing you the Top 5 Cartagena Nightclubs for dancing, drinking and of course meeting exotic girls in Cartagena, so as to complement the intel you may have already gathered about the Hottest City in the Caribbean. If instead, you were looking for the best nightclubs in Medellin, Colombia, you can find them in this link.
With no further adieu, and in no particular order, here you have our Top 5 best Cartagena Nightclubs!
1. Misti-K Club - Cartagena Nightclubs
Misti-k Club is a kind of new, high-end nightclub, with an usual mixture of locals and tourists alike. Music is a cross between Latin, EDM, House, and Reggaeton. They claim their purpose to be "to offer unparalleled overnight experiences, not found anywhere else in the city of Cartagena", and they do a pretty good job at it.
They offer a delightful variety of both local and international liquors, the stars being definitively the cocktails. The sound quality is great, and the music selection is varied enough not to get bored in the first hour. Misti-k is located in the historic part of the city, the so called Old City is the home for the best Cartagena nightclubs, making it in a safe spot to party at night. Their specials vary from time to time, and conveniently, there is no cover.
Misti-k is one of the nicest places we have seen in Cartagena. Don't miss it.
2. Fragma Club - Cartagena Nightclubs​
Enjoy great party at Fragma in Cartagena de Indias, Colombia. Fragma has three rooms with different settings. The first one plays crossover music, and rhythms of all genres that are combined in this room, framed by historical architecture. The ideal place if you want to enjoy the Latin tunes of the moment, mixed with the classics of always.
The second room, the Indie Lounge is now dedicated to the Deep House universal genre, and for new sounds, although in the past they use to have it for contemporary and modern music proposals.
The third room, the Hip House, has hosted the best National and International DJs. It is considered the best electronic space in the city and one of the best Cartagena nightclubs with the usual presence of DJ and resident producers Alfonso Padilla and Brannigan Lorduy.
They recently remodeled its lounge, so if familiar or new you should pay a visit either way. On Thursday, they have 2 x 1 in selected drinks and no cover for the ladies on Friday.
3. Eivissa Cartagena - Cartagena Nightclubs​
Great club with awesome staff. Some people feel intimidated by the security, but they're incredibly accommodating. If it's not a holiday, Monday and Tuesday nights can be pretty slim pickings in Cartagena.
This place gets packed late, around 11 PM local time, if you arrive beforehand you'll find it mostly empty. Afterward, it gets insanely packed. If that's not your thing, we'd recommend choosing another club from the list. It only goes wilder and crazier until closing!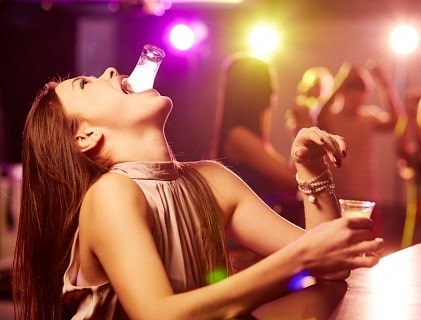 There's a stage that showcases professional dancers, and a DJ who also acts as a pyrotechnician. There are fair drinks at fair prices. The music is cross-over with leanings towards electronica and songs that seemed to have been a big hit in Latin America during the 90s.
If you want to find an instant party, any night of the week and get caught up in madness. Check out the photos above and you'll get an idea of exactly what you are going to get.
4. Taboo Disco Club - Cartagena Nightclubs​
One of the most luxurious Disco-Clubs of Cartagena, it is located at Arsenal Street in the center of the city, Taboo Disco Club, has an array of 3 thematic rooms, the best VIP attention, digital sound, open bar, Live DJ shows and much more.
They open every day from 8 PM to 4 AM, so no one can say they are not taking things seriously. They have specials until 11 PM every day, no cover, -20% on national liquors, 2×1 on cocktails.
If by chance a special occasion or your birthday or one of your attending friends matches your bachelor party, you can reserve for a BIG celebration. You will have tons of liquor, a special cake, a professional photographer, VIP exclusive decoration, all inclusive for you and your friends.
5. Café Del Mar - Cartagena Nightclubs​
Café del Mar is not a nightclub per se, although it is indeed a recommended visit if you are coming to Cartagena, just for the views. It opened its doors in 2002, and since then it has established itself as the most recognized Bar Restaurant in Cartagena de Indias and throughout Colombia, due to its cosmopolitan atmosphere, its facilities and its excellent service.
Located within the impressive walls of the historic center of Cartagena, with a breathtaking view of the Caribbean Sea and its sunsets.
Decorated with an elegant taste, Café del Mar (which translates coffe of the sea, if you mind) welcomes customers from all over the world to enjoy delicious cocktails, while feeling the breeze of the ocean under the moonlight. It is a great way to start the night.
Call us or Whatsapp us now to plan it, so we can offer you the Best Accommodations, VIP, Yachts, Everything!
+573004678389 or +13052804185

Learn more about our services, plans, and packages for a Multi City Bachelor Party in Colombia, by visiting our main website above.
If You Liked, Would You Rate It?
Summary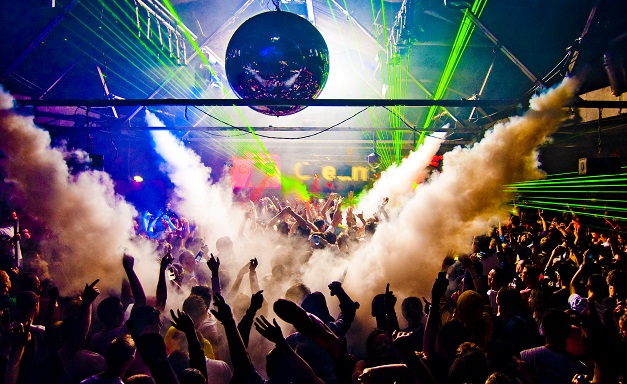 Article Name
Top 5 Bachelor Party Cartagena Nightclubs
Description
Bachelor Party Cartagena brings you the Top 5 Best Nightclubs for dancing, drinking and of course meeting exotic girls in Cartagena, so as to complement the intel you may have already gathered about the Hottest City in the Caribbean.
Author
BachelorPartyCartagena.com
Publisher Name
Publisher Logo