bachelor-party-cartagena-colombia-contact-min
Get Ready To Pay Your Bachelor Party Cartagena Package

Paying for Your Bachelor Party Cartagena Package is Easy & Secure:

Once you fill Your Package Payment Details Below, You Will Be Redirected to Paypal's Official Website To Complete The Payment Process.
* Important: Confirm "CUPIDOLINK" Is The Business Name, As Shown in the image Below: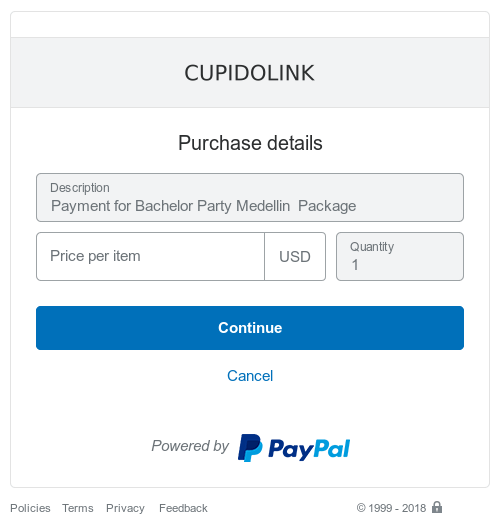 Verify the rest of The Purchase Details and Continue to pay.
After your payment is Successfully processed you will be redirected to our Website.
Pay Now, Enter Your Payment Details: