Let's find the best Bachelor Party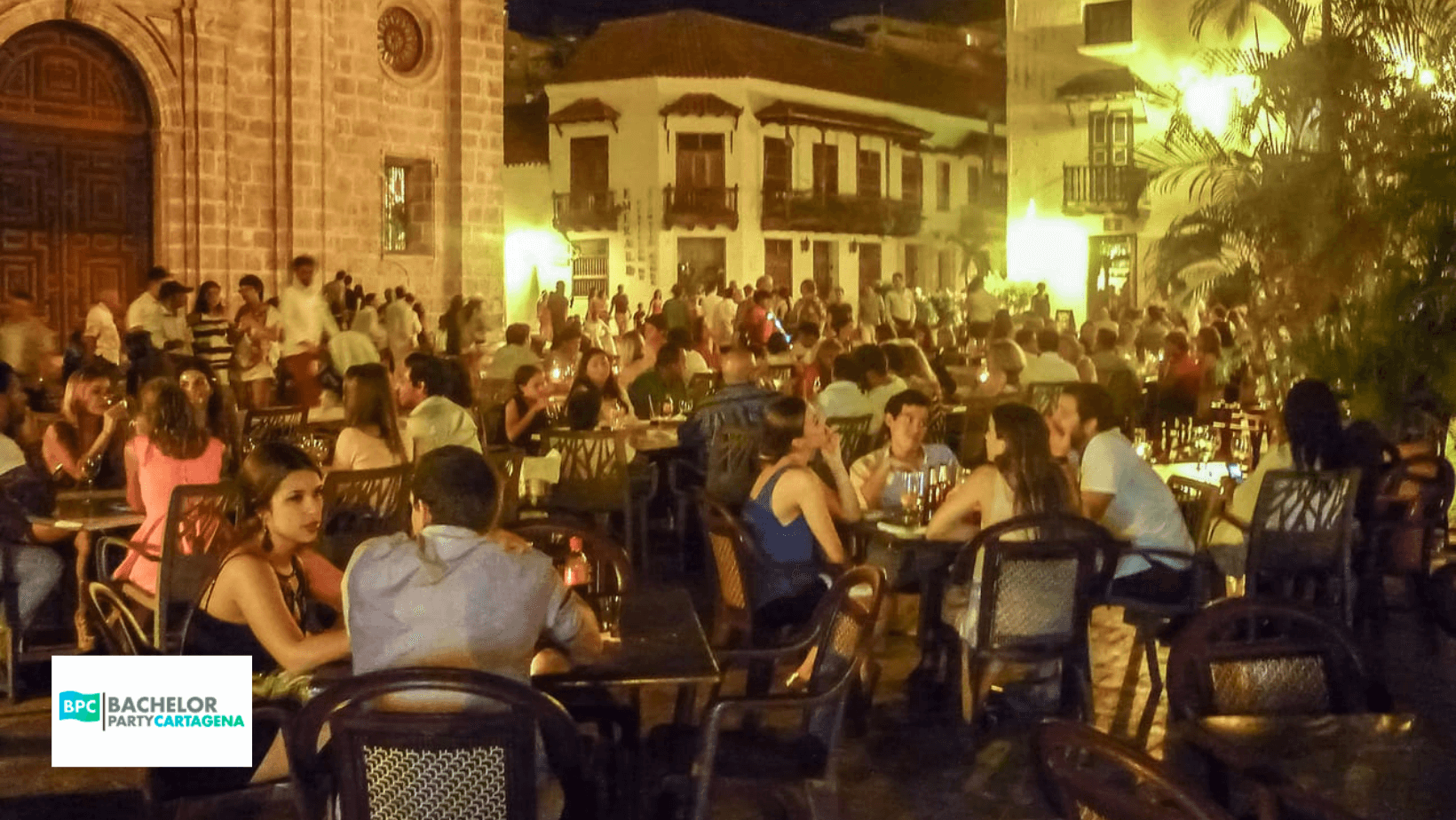 We are going to gather your friends in what will be the Cartagena bachelor party. Just before taking the most important step of your life and saying "I do!" Let's plan the craziest and most unbridled 4 days in the beautiful city of Cartagena, with your favorite drink in hand, our DJ playing the music of your choice and meeting beautiful girls is a small part of all the emotions you will experience in your bachelor party in Cartagena.
Once you leave your city of residence, whether you are in the USA, Canada or from a European country, we will be waiting at the airport in a luxurious car and cold drinks to start your bachelor party in Cartagena in the best VIP style. . Our team is fully prepared to receive large amounts of groups and serve them properly, so you don't have to worry about anything, since our hosts are quite attentive and friendly.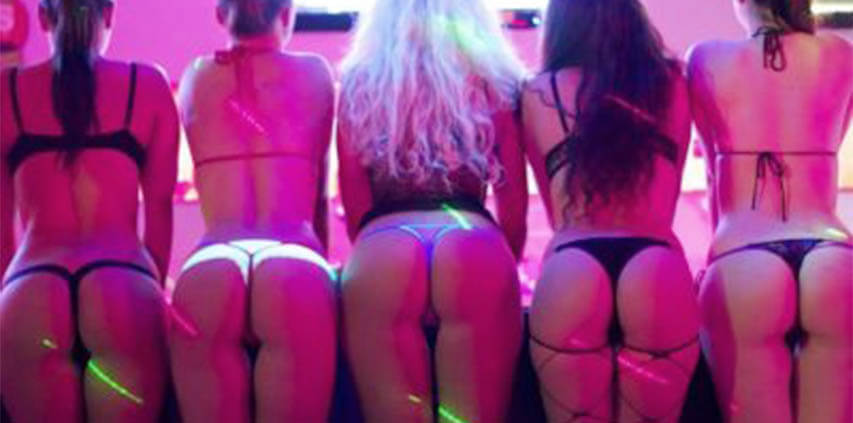 We have extensive experience preparing bachelor parties in cities like Cartagena and Medellin. So we will add all our experience and energy to prepare your bachelor party as it should be, we can combine them with your ideas, since we know that you know how you want your celebration. So let's combine those ideas, bring them to reality and light up the best party of your life.
Give us a complete Set List of the music you like, and our professional DJ will take care of the rest. What drinks do you like? Our professional Bartender will ensure that his glasses are always full. Do you like any type of food in particular? Our private Chef will take over the kitchen to maintain the richest delicacies.
But the most important person for us is our VIP Concierge, he will make sure that you don't miss anything, he will get what you want to include in the party, he will show you the most exclusive places, and he will have VIP passes to enter through the big door to wherever they want.
Cartagena is a vibrant city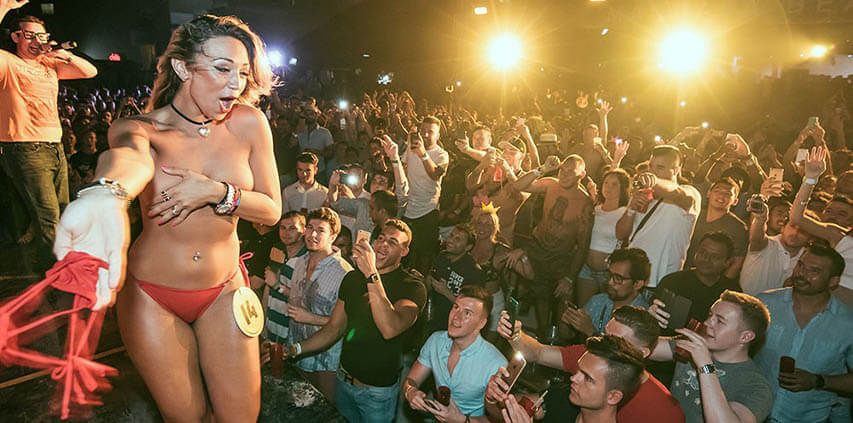 Cartagena de Indias is a city recognized worldwide for its history, since it was the first city in Colombia founded by the Spanish, and it was also one of the most important points in the war of independence. Due to this, it was declared a World Heritage Site by UNESCO due to the conservation of this beautiful colonial architecture, which made it a perfect destination to visit.
But this city has another face, one that is quite persecuted by visitors, its beautiful beaches, yacht rides, walks through the walled city, its people and its nightlife make this city quite special and perfect to celebrate bachelor parties. And it is that most of our users prefer this city to celebrate their parties because Cartagena is the best escape from the routine of daily life.
The night clubs of this city have national recognition, and many of them such as; Cafe Havana have been the place of celebration for personalities such as Leonardo Di Caprio and Barack Obama among others.
We have beautiful houses for you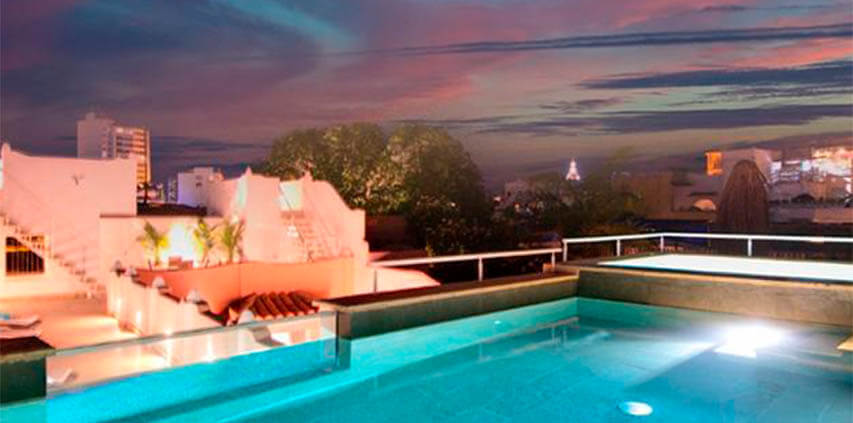 Finding a cozy and cheap place in Cartagena is usually difficult, since the number of people who come from other countries is quite large, so the most exclusive places are usually always reserved. Another thing that some sites have is that they work with AIRBNB, which is not advisable if your goal is to celebrate your bachelor party, since in these houses they are not suitable for parties and they can be thrown out of there without refund of the money.
On the other hand, that will not happen with us, since thanks to our associates, we have 100 luxurious properties in the most exclusive places in the city, they are houses totally suitable for bachelor parties, and they can accommodate a large number of people comfortably.
What is our recommendation? We recommend that you start your itinerary in advance in order to have access not only to the best properties, but also to the best prices, since prices are subject to change due to high demand, but if you start your preparations early, we will maintain a single price.
Include a yacht in your Cartagena bachelor party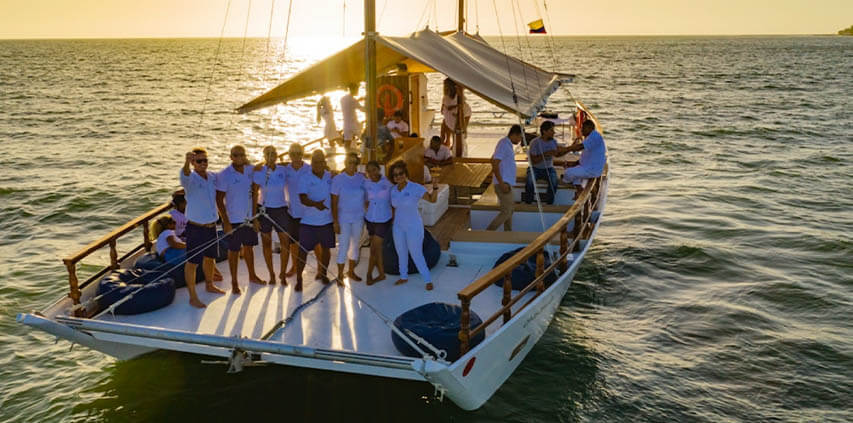 34 beautiful ships include our bachelor party catalog in Cartagena. Thanks to our partners we have boats for small groups, incredible luxury yachts, and Catamarans large enough to receive 80 people, as is the case with our Tyler ship.
These boats have all the comforts to celebrate your party in a big way in the immense Caribbean Sea. Here we can include a DJ and a Chef so you don't have to deal with these things, and just dedicate yourself to celebrating with your friends and some beautiful girls.
The tour will take you to places like Isla del Rosario and Cholón, as the perfect places to dock the boat and party with other yachts.
Your Cartagena bachelor party will not lack anything to make your celebration the most epic and exciting of your life. All our houses are perfectly equipped not only with beds, these places include a large Jacuzzi for several people, swimming pools with heated water and perfect for a party. Can you imagine an incredible party with alcohol, food, DJ and many girls in Bikini? We have all this for you and we are waiting for you to schedule your appointment to communicate immediately with you.
If You Liked, Would You Rate It?
Summary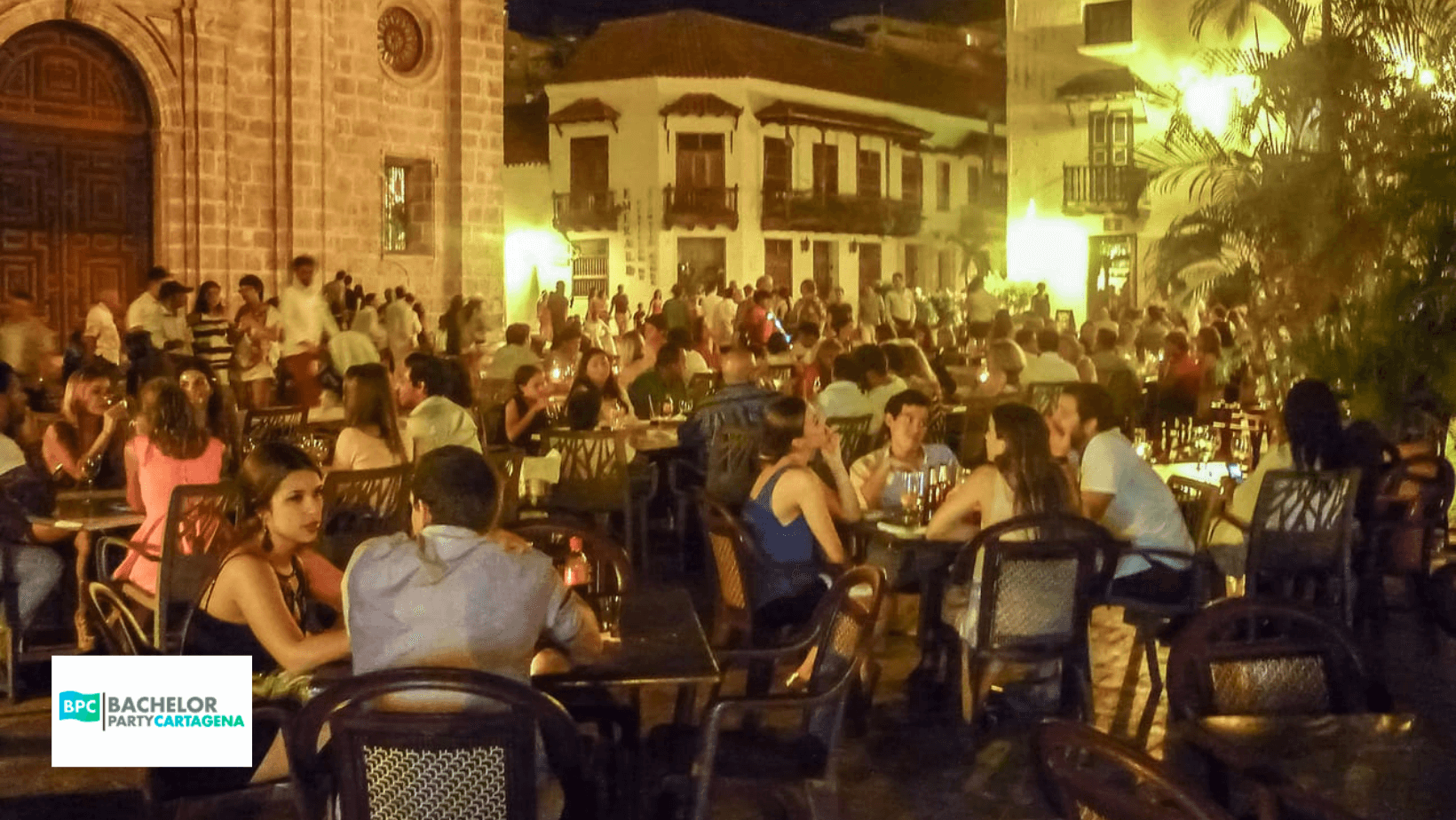 Article Name
Let's find the best Bachelor Party
Description
We are going to gather your friends in what will be the Cartagena bachelor party. Just before taking the most important step of your life and saying "I do!" Let's plan the craziest and most unbridled 4 days in the beautiful city of Cartagena
Author
BachelorPartyCartagena.com
Publisher Name
Publisher Logo