Cartagena VIP Disco | Bachelor Party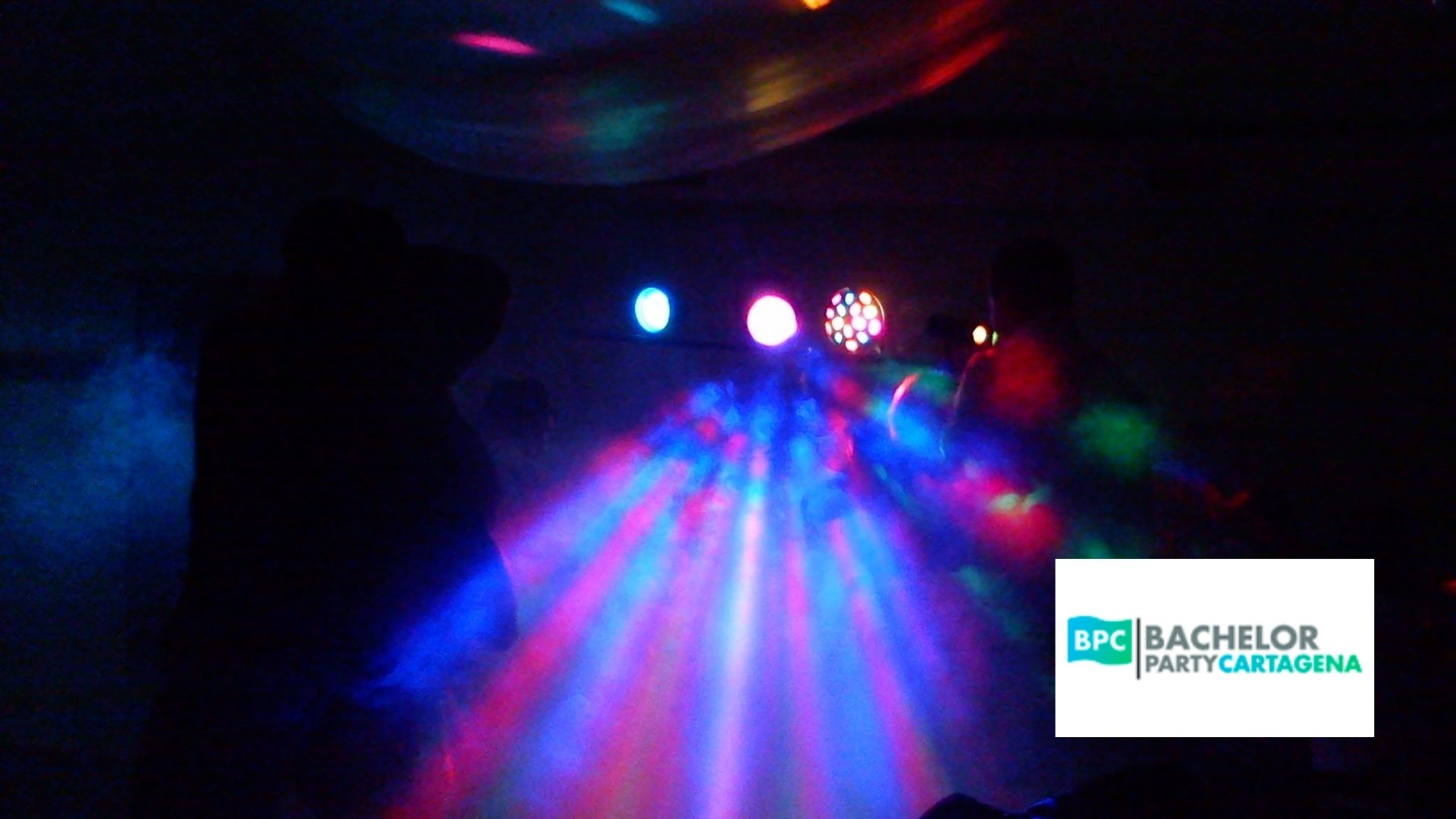 Cartagena dancing has an intimate connection with the past, it is a way of kicking misery and crying a few times, insulting death and celebrating life, simply because the one who dances is the one who enjoys.
Some don't leave until the sun rises. That size is the rumba in La Heroica, with a lot of flavor, identity and love for Afro-Caribbean roots. The musical din and the happy footsteps are experienced in Getsemaní (Calle del Arsenal), Bocagrande and in some sectors of the north. There will be music for all ears and rhythms for all hips, from salsa, bachata and vallenato to electro, dance and hip house, to island rhythms such as reggae, dance hall and calypso. Check out our dedicated collection of nightclubs, it will surely be a difficult choice, but it will also be unforgettable.
If we talk about partying, this saurian gentleman (Mister Babilla) adds flavor to the Cartagena night with his famous rumba. Before entering the walled city, Mr. Cayman, or Mister Babilla (as he likes to be called) celebrate your encounter with history and fun. And he likes to do it with the characteristic coastal atmosphere: lots of salsa, vallenatos, reggaetón and champeta; you will see them with good music, first class attention and a great atmosphere, things necessary to take a few dance steps. Oh, and you will also find people of all nationalities, so the joy will have many variations.
Since the place is so requested it is better to require a reservation or arrive in time (you may have to pay a cover); Sundays at Míster Babilla have two flavors: select a main course from their tasty menu and spend the rest of the afternoon to the rhythm of salsa. Our friend stifle sets up the party in a two-story colonial house with a beautiful flowered balcony – it goes without saying that it has a luxurious view – located on Avenida del Arsenal, No. 8b-137, Getsemaní neighborhood, in front of the Bay of Las Courage.
List the harpsichord, timpani, bongo and trumpets. And let no one sit for a long time in Canto Bankruptcy. We hope you have arrived with fresh clothes and low shoes, because here we come to dance. Quiebra Canto is a temple of salsa, from inside all suspicions are confirmed: the set, the melodies, the mojitos and the imposing musical collection only further stimulate the desire to dance. The track is too small, the spirits flare in a matter of a few batches (musicals or Cuban rum).
It has the name of a local market and the Caribbean printed in each of its letters. Looking in both directions, in the Getsemaní neighborhood, we are happy to find this beautiful tropical painting that likes to play with all the senses, that's why there is color, rhythm and a lot of flavor. Or rather, pure flavor, as a banner reads inside the cheerful club. At Bazurto Social Club, what results after tasting the exotic food and cleverly mixed drinks – where the fruits of this side of the tropics prevail – is to indulge in the rhythm that runs through each fiber, which infects with joy, which invites the happy tapping until the shirt sticks to the body, the dawn breaks, or it's just time to close up and take inventory.
This candle lights the rumba 365 days a year. It has two environments for those who want to move with different cadences: one is between salsa, bachata, merengue, reggaetón, champeta, vallenato and other tropical rhythms; the other also invites you to move the fibers, flirts with everything that can be called electro and techno.
The people who visit the place are the best, between locals and foreigners, they get more cool with the tempting drinks and dance music. Tu Candela is proud to be one of the most traditional places in La Heroica (since 1991) and to set up a party every day of the year. And well, if Tu Candela fills up, which is very likely any weekend, better stop and dance so as not to feel like an anchovy, something very natural in party venues throughout Colombia. You find this tasty party in the Portal de los Dulces (N⁰ 32-25), in the walled city.
How do you want to spend the night? In Fragma choose one of the three rooms (indie lounge, crossover or hip house) and enjoy long hours of good atmosphere. This musical menu will surely not leave the most contemporary tastes unsatisfied, for this reason, locals and tourists frequent it without fail. And what does it sound like? The most coveted singles on modern playlists, so tracks from Skrillex, Armin van Buuren, Steve Aoki, Martin Garrix, Rihanna, Macklemore, J. Balvin, Charly Black, Nicky Jam, Sean Paul, and more will come your way. . For those who do not know these names, Fragma is the opportunity to discover different musical alternatives.
If You Liked, Would You Rate It?
Summary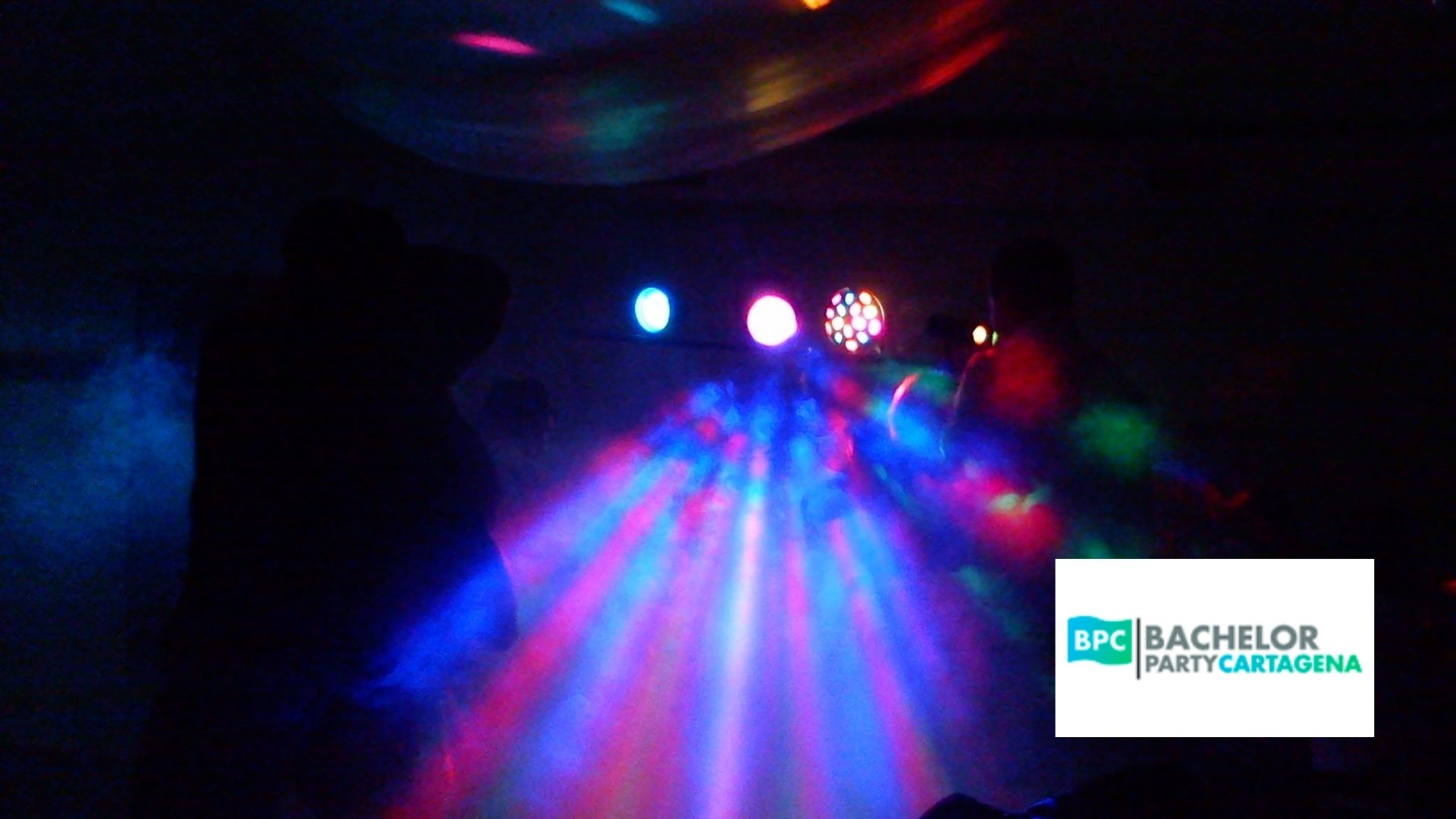 Article Name
Cartagena VIP Disco | Bachelor party
Description
If this is the first time you plan a bachelor party, the Cartagena Bachelor Party Experience can provide the ultimate experience for this type of event. We help you planning an epic bachelor party, and after you are finally here, we take care of everything for you and your group and provide you with VIP services and experiences that would otherwise not be available to you.
Author
BachelorPartyCartagena.com
Publisher Name
Publisher Logo