Bachelor Parties In Cartagena Versus Vegas Bachelor Parties [Review]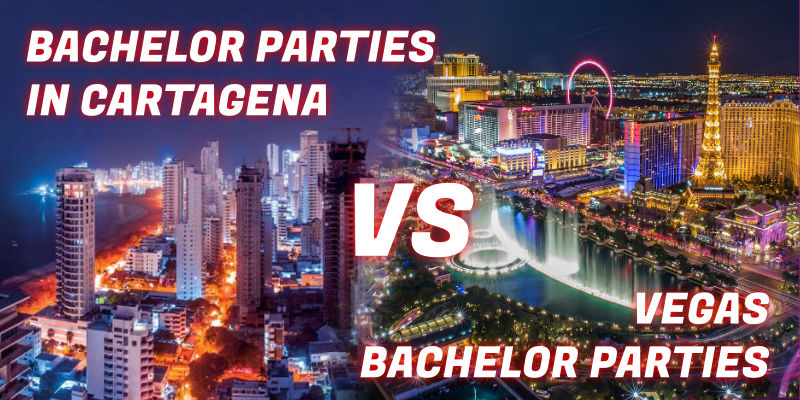 Bachelor Parties In Las Vegas: The Great!
When most people think of a bachelor party, they think Las Vegas – and for good reasons. Las Vegas bachelor parties offer something for everyone, from gambling and parties to wild adventures and activities that can't be found anywhere else.
It's called the Entertainment Capital of the World and in fact, few cities can hold a candle to the grandeur and energy of Las Vegas. And it's not just about the glitz and glamour. Vegas impresses in all aspects, from its shopping and fine dining to its gambling and outdoor adventures.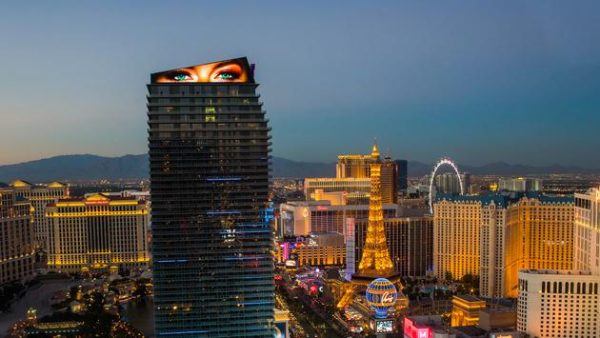 In Vegas, if money is not a problem, at least the groom, can fly a fighter jet, drive super sports cars, and at night, go out with the entire team through a few casinos and nightclubs! Sink your teeth into a piece of delicious dry-aged prime beef, or become a high-roller at the craps table. When it comes to a Las Vegas Bachelor Party, you really have two options: go big (only for a few very rich guys) or try to stay in Vegas and go back home with your pockets totally empty.
Bachelor Parties In Las Vegas: The Ugly!
A bachelor party trip to Vegas is undoubtedly an expensive one. Once you think about all the costs of the air tickets, accommodations, transportation, food, drinks, and tours, you don't even want to add up the extra costs that a city like Vegas requires! It's really bad to start planning your bachelor party event with so many charges and extra hidden fees flying around your head. Not only is the fact that they charge an unreasonable amount of money for stupid things at events, pools, nightclubs, restaurants, and hotels, there isn't even free parking on the strip. There you are more focused on what is the next bill or extra charge you are going to pay than enjoying life like you and your best friends really deserve.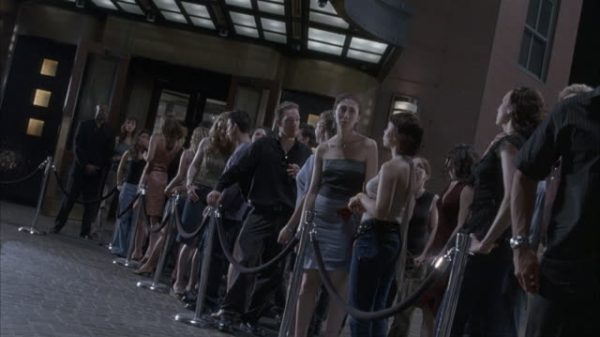 The really ugly about Las Vegas is that it is damn expensive, and people complaints a lot frequently about nightclubs, strip clubs, and girls. The party starts late (a lot of doors don't even open until 11) and for a large teams, bottle service is the only way to go (unless you have personal connections). There are a lot of "VIP front of the line" type passes for sale, but typically, they're really not worth it, some will still have you waiting in a line for an hour, and that's actually the reason why we don't recommend club hopping in Vegas.
Dressing up is not optional, leave athletic wear, ripped jeans, anything with holes, you must look like mommy's good boy. And about the girls, well, being into Vegas, the so famous adult playground and after paying so much money for a strip show, you would expect the hottest girls on earth, but that won't happen, most girls are the same blondy hair, thin body and pretty face of the general American prototype you are used to.
Bachelor Parties In Cartagena: The Great!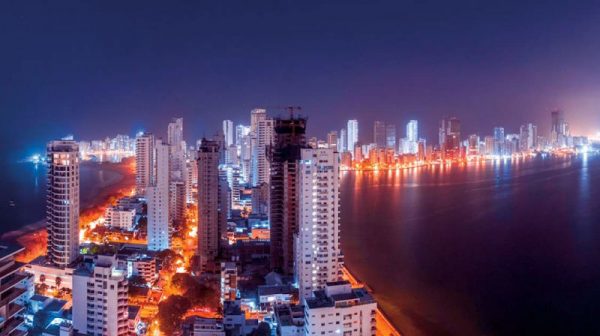 Cartagena Bachelor Parties have become so famous now since luxury tourism in Cartagena exploded about 5 years ago and many young guys and bachelors that experienced the Cartagena party style spread out the voice to the world. Cartagena de Indias, the full name of this dreamed Caribbean city, hosts every year hundreds of Hollywood celebrities, music stars, elite sports players, business magnates, and even royalty family members.
For that reason, the already natural beauty of the city has been powered by the best VIP services you can enjoy in any top travel destination around the world. The most luxurious party mansions, party yachts and a vibrant nightlife scene have made Cartagena Colombia the perfect bachelor party destination for those looking for an alternative and more exclusive VIP weekend getaway trip. Now is so common to see everyday bachelor/bachelorette party squads across the finest Cartagena spots that you can easily believe that Cartagena is truly the most trendy bachelor party destination in 2019 and so will continue in 2020, being a true fact that Las Vegas bachelor parties are not anymore the bachelor party dream once was.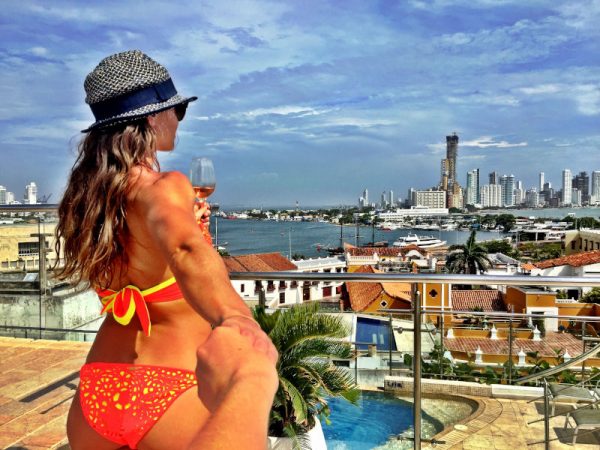 If there was only one reason for me to choose bachelor parties in Colombia over Las Vegas or any other place in the world, it would be definitely for the Women. Colombian girls are second to none, and really the Sexiest Women on earth! Most of the really stunning and more expensive girls you can see in a Panama bachelor party, Costa Rica bachelor party and even in Las Vegas are from Cartagena or Medellin Colombia.
If the above reason wasn't enough, well, I can say that the price you will pay for transportation, food, booze, smoking stuff (if you or your friends love marihuana, cocaine or vaping, well you must head to Cartagena my friends) and nightclubs covers are ridiculously cheaper than las Vegas. The exchange rate will play to your favor in most of the basic expenses.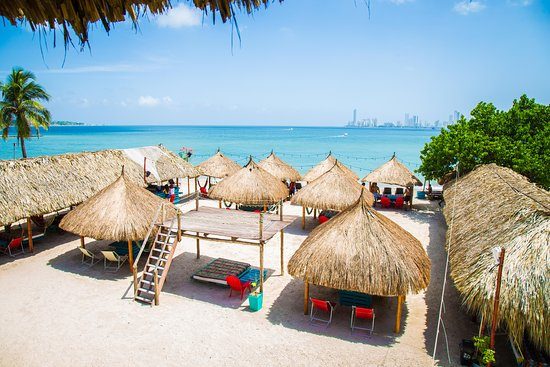 And of course, if you enjoy paradisiacal islands landscapes, turquoise and crystal beaches, a clean and blue sky with a tropical wind in your face Cartagena will make you taste the real flavor of the Caribbean sea.
Here in Colombia, you will all be foreign tourists treated like kings! Girls will be always looking at you and you will have special attention that you wouldn't expect in Vegas unless you are some kind of a Brad Pitt or Dan Bilzerian prototype.
Therefore, Bachelor Parties in Cartagena are definitely the smartest choice if you are planning a bad-ass bachelor party event, a really different one!
Bachelor Parties In Cartagena: The Ugly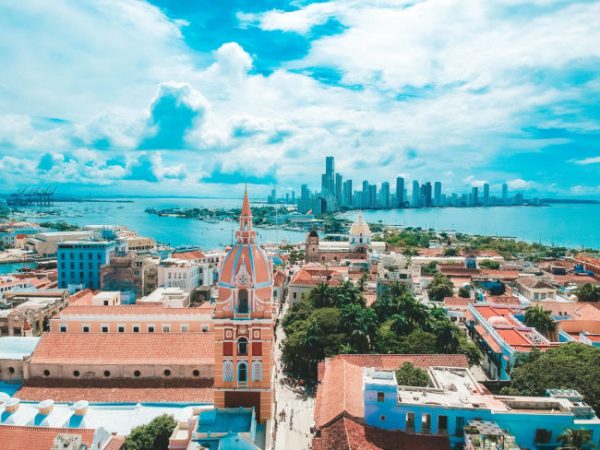 Cartagena Colombia may be considered one of the 2019/2020 top bachelor party cities in America's continent and in the world, the truth is that Cartagena isn't as big, modern or luxury like some cities in the USA. The entertainment atmosphere in Cartagena can be more relaxed but definitely much happier, and the truth is that if you don't like the beach, the sun, and tropical weather, you won't be really happy here. Also if you are not interested on wild yacht parties with women aboard, marihuana or cocaine, well this destination will just be one more beautiful and sexy beach city.
About the most ugly side of Cartagena, is the fact that here you can see a lot of contradictions and social injustices, I mean, this is the most touristic city of Colombia, and while you can see the best hotels and restaurants chains, luxury yachts, expensive cars, and top-notch nightclubs and bars, you also can see really poor people and misery if you go I little further than the Old City Area (also called the Walled City). So even though Cartagena is clean and safe in most of the cases for a bachelor party team, we think it is ugly and bothering to see so much poor people trying to make the day selling you something.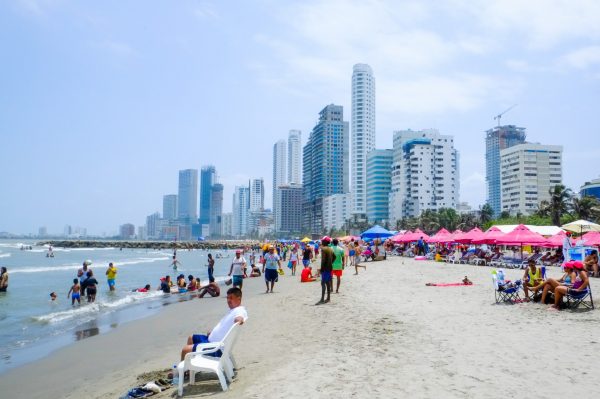 For example, at the beach can be a little annoying the number of informal sellers around you (some trying to scam you). Being aware of some places late at night is important too, you don't want to find your crew walking in a bad or dark street. But truth be told, tourists are always an easy target for local crime everywhere, so to avoid any of these ugly things about Cartagena you must hire a VIP city concierge that is always with you and knows very well the best and worst of the city.
Also, some may complain about the weather in hottest days of the dry season, especially if you are not used to tropical or sunny beach weather, not really just for the hot but the humidity can be high and make you sweat pretty much if you don't' wear fresh clothes.
We all have an idea of what can happen in Las Vegas Bachelor Parties but… What can you really expect of Bachelor Parties in Cartegna?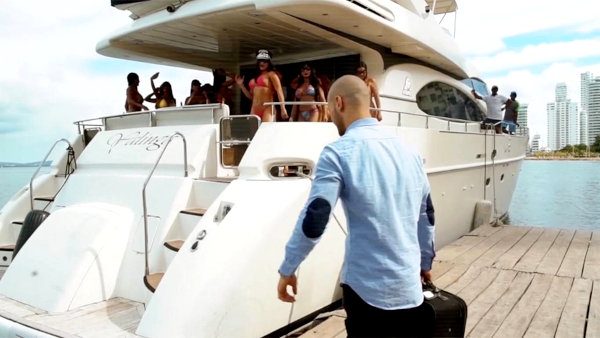 One of the best things about Cartagena's bachelor parties is the diversity of activities and exciting spots that you can't experience in Vegas, or at least it could be more affordable in price here than going to Miami or New Orleans for example. Also, in Cartagena you will be surrounded by really gorgeous women everywhere you go and, that's something you can't experience in many of other best bachelor party destinations in America (Las Vegas, Nashville, Miami, New Orleans, Montreal).

Even the most luxurious vacation rentals, nightclubs, strip clubs, boat parties and adventure tours in this beautiful beachfront city with a mix of history, luxury and the happiest people of Colombia, can be enjoyed in an all included amazing VIP party package and still be cheaper than you would expect in North America.
So, what else is apart from better prices, dazzling women and the finest (and also cheap) weed could you find in this playground called Cartagena de Indias?
Experience A Lot Of Exciting Activities: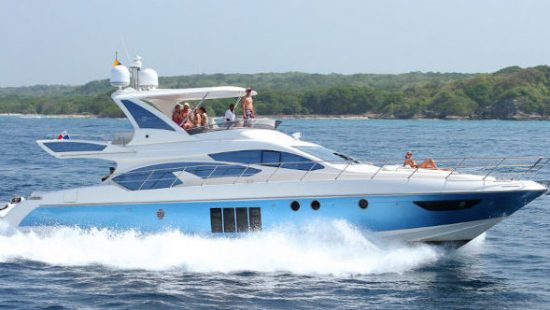 During a VIP bachelor party weekend in Cartagena, you can enjoy from outrageous Party Mansions and Renewed Colonial Houses specially equipped for bachelor parties, the best beach hopping tours where you can experience Kate Board, Jet skies, Flyboard machines, Renting Luxury Speed Boats to go on Island Hopping Style to the archipelago of Las Islas del Rosario and have your own private Yacht Party in the famous Cholon Inlet, enjoy a night of Casino Gambling, Nightlife Pub Crawl Tours the most incredible Private Pool Parties at your luxury party accommodation in the company of stunning girls, music DJ, a BBQ chef and your own Private Bartender. Only the most Exciting Bachelor Party Activities and the highest quality in VIP treatment you can imagine we'll be at your fingertips if you choose Cartegana bachelor parties instead of Las Vegas.
Eat and drink at the best spots of Cartagena: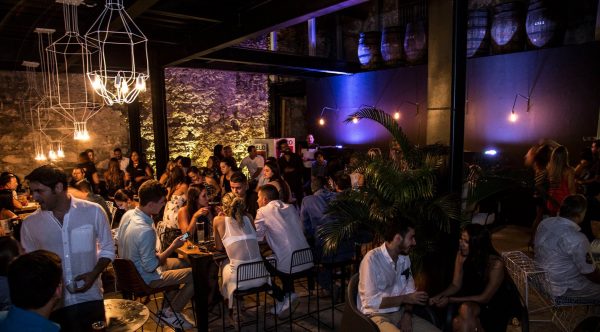 Taste delightful food and spend a very enjoyable time the Walled City, Getsemani and Bocagrande best restaurants. Depending on the type of food and the environment your party squad wishes we have an endless list of the best places to eat near you in Cartagena.
Some of our favorite places to eat in Cartagena are:
The Cevichería (seafood, ceviche, lobster, etc) a classic in seafood. La Mulata and Carmen Restaurant are probably the best in Colombian and international food in Cartagena. Also 1621, The Governor and Bohemia (seafood and international) are gastronomic legends. Zaitun Cartagena Restaurant (Mediterranean food) is perhaps one of the most trendy in 2019. Moshi (Sushi, Ramen, Asian and Colombian Fusions) an authentic flavors madness. Casa Della Pasta and Andante Allegro Vivace (Italian food), the latter perhaps the best from Italy in Cartagena. Arab International (Syrian and Lebanese cuisine) a true classic after 50 years in Cartagena. Quebracho (Parrilla Argentina, BBQ Grill) one of the best meats in Cartagena. Rosa Mezcal (Mexican Food), Bourbon St (American Food, Burgers & Grills) an amazing atmosphere and excellent food at Must in Cartagena! Burger Bar District, Vacamoo Hamburgers and La Tumba Muertos (Colombian Fast Food) the best burger places in Cartagena!
About Cartagena Nightlife Scene, Nightclubs, Stripclubs & The Girls!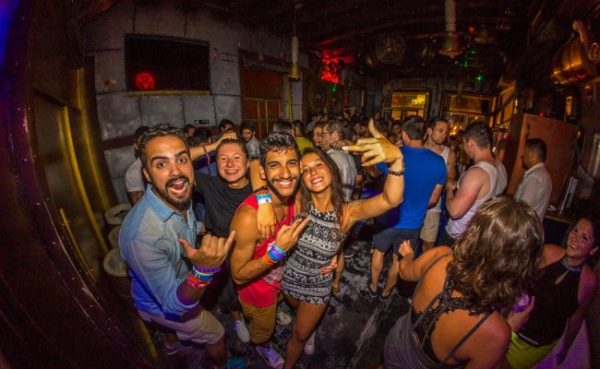 Cartagena de Indias is also known for its vibrant nightlife scene, maybe the best of Colombia, in part because of the amazing pub & bars inf front of the beach and of course really good gentlemen's clubs and strip clubs. In these places, you will understand why people say Colombian women are the hottest and sexiest of all. If you and your friends are looking for a Girlfriend Experience in Cartagena, you will meet the most beautiful and kindest escorts visiting the infamous Pley Club, the Angeles Bar Club, or the Isla Del Caribe Club. Cartagena is a true bachelor's paradise, so when being here, all of you must remember and be aware of Colombia's slogan "Colombia, the only risk is wanting to stay".
So, Why Bachelor Parties In Cartagena Beat Las Vegas Bachelor Parties?
No Lines, No Covers, No Hidden Fees, Less Money For Really VIP Features and Treatment, More Stunning Girls & Unbeatable Weed = A Much Better & Original Bad-Ass Bachelor Party Event!
Well, obviously we don't forget Las Vegas has been the most famous bachelor party destination in the world of all times. But times change and people get bored of doing all the same things that others have done a lot of times before. We are not telling you anything you didn't already know. However, while there is no denying that Las Vegas city has a time and place, there are different (and some would say better) ways to celebrate your last party weekend as single with your best friends
So, in Vegas, not only are you going to wait in lines outside every club (in heels for at least an hour) you will also pay a lot for it before you even get a ridiculously priced drink! Also, you have to wait a while for that as well. Bartenders typically serve their friends and locals first, they are tip hungry and you've already annoyed them with your party's requests for shots. Here in Medellin, there are so many things to do for free or with minimal/no cover charge! Nightclubs don't typically have a cover charge and if you're foreign, prepare to get super special attention! General people and especially paisas girls love having guys from all over the world visiting Cartagena to celebrate their last blast with their friends!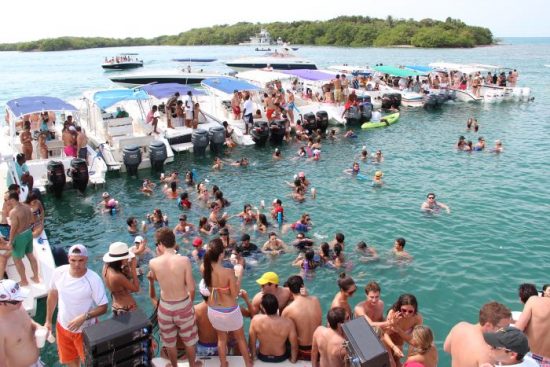 Perhaps the best thing about Cartagena is that while Las Vegas bachelor parties are typically associated with gambling, luxury, and debauchery, Cartagena bachelor parties are associated with the Dream Caribbean Vacation plus the hottest Latin girls on earth plus more affordable top-notch VIP Services and that's a lot to say when you are talking about an unforgettable bachelor party package.
Forget about planning another boring bachelor party in Las Vegas Nevada or a bachelor party in Miami, those destinations are overpriced, over-advertised and in fact, are for guys whose mothers don't allow them to live!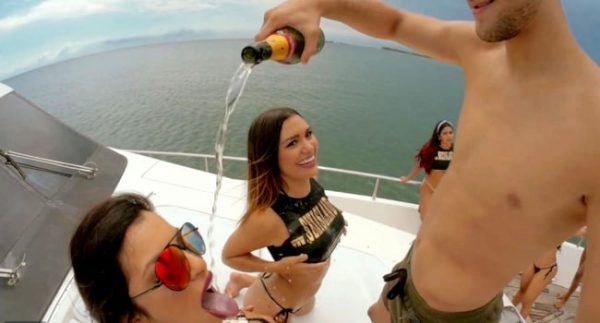 You better come to Cartagena Colombia and enjoy life like never before! Plan now your unforgettable Columbia bachelor party in Cartagena or Medellin with our awarded bachelor party planning guides:
If You Liked, Would You Rate It?
Summary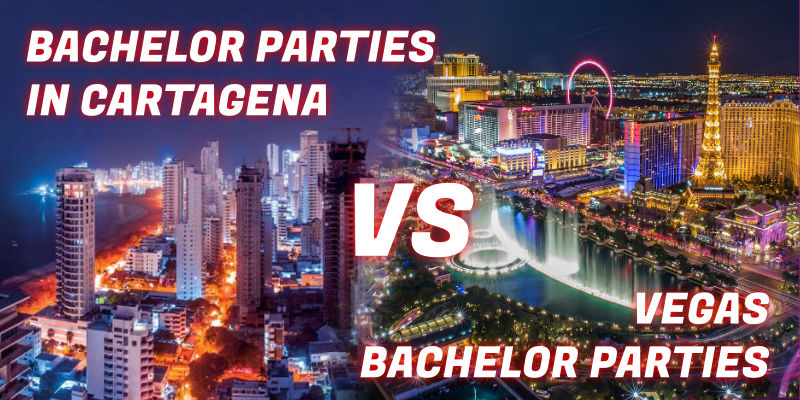 Article Name
Bachelor Parties In Cartagena Versus Vegas Bachelor Parties [Review]
Description
A Review About Bachelor Parties In Cartagena And Vegas Bachelor Parties. Get To Know The Great And The Ugly Of This 2 Top Bachelor Party Destinations!
Author
BachelorPartyCartagena.com
Publisher Name
Publisher Logo