Need Some Ideas For Your 2023 Cartagena Bachelor Party?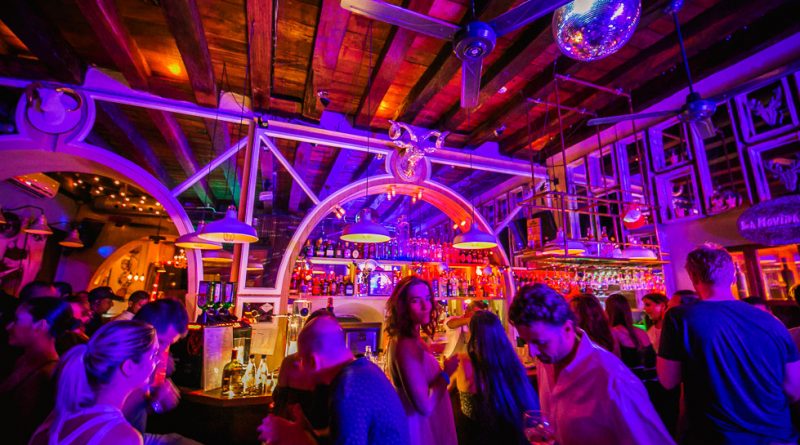 Cartagena, located on the Caribbean coast, is the most beautiful city in Colombia. It's one of the most hottest, vibrant and mind-blowing cities in South America and the world. A Cartagena Bachelor Party almost resembles a Miami bachelor party or Las Vegas bachelor party because it has superb weather but really thats the only comparison. Vegas and Miami don't have the freedom you will have with a Cartagena Bachelor Party. Vegas and Miami do not have the sick rooftop pool accommodations in remodeled 400 year old 10000 square foot Spanish mansions affordable for many guys from USA! Cartagena is sparkling stretch of the Caribbean with nice skyscrapers in the background and a plethora of tropical fruits all round not to mention the stunning beaches. Lots of History can be found around this place with extraordinary preserved colonial old-town mansions, amazing museums and fine dining.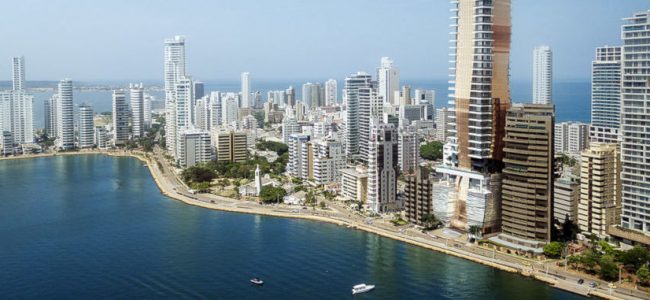 Cartagena, Best bachelor party destination in 2023
According to Lonely Planet, the world's largest and perhaps most respected travel guide, named Colombia the 2nd best country to visit in 2017, next to Canada. Really who wants to go to Canada for a bachelor party? I guess if you like maple syrup. A Cartagena bachelor party is second to none Although Colombia is the second most bio diverse countries in he world, its mix of vibrant culture, nature and hospitality is an experience worthy for all. It has a wide range of influences including Caribbean, African and Spanish tastes and sounds. It also has popular beach resorts namely Bocagrande and El Laguito where you can find modern high rise luxury hotels at the seafront. The action is in the old city or ciudad amurallada, this is where the best night clubs, bars and restaurants are. This is where almost all of the Cartagena Bachelor Parties happen. 
A Cartagena Bachelor party in Colombia is a playground for friends who come to have a good time and will provide a mix of memories and experiences you will never forget. The women in Cartagena are known for their alluring beauty which makes the nightlife scene in Cartagena an all complete package. This is the most or one of the most important factors of a Cartagena Bachelor Party. We can make anything and everything happen unlike our competitors.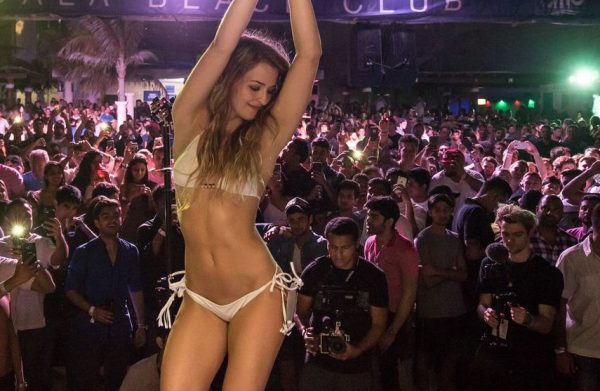 It's going to be you our your friend's last bit of freedom before jumping into marriage. You need to make sure you or he has a night he will remember for the rest of his life. All the times you had spent together as brothers are memorable but now you have to let him go and get tamed for the rest of his life. Like they always say, good things don't really last forever. There's no better way to solemnize this than by having the last hoorah as a bachelor, by spending it in paradise in Cartagena, the Caribbean way.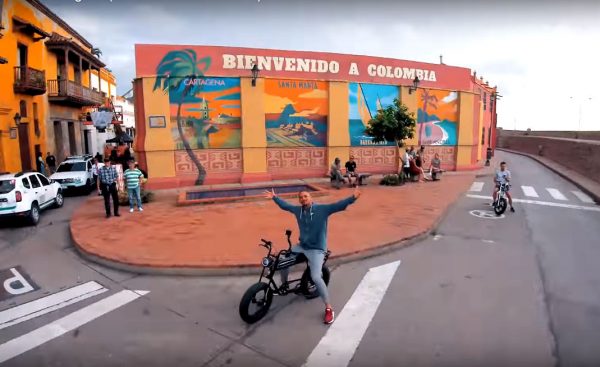 Will Smith in Cartagena Colombia
What better way to celebrate a bachelor party than by doing it in style? There are VIP bachelor party services we offer in Cartagena that will leave you wishing you could rewind back time and do it all over again. The experience is phenomenal and there are a number of activities you can take part in. You will randomly bump into celebrities from all over the world kicking it in Cartagena. The main activities to do are;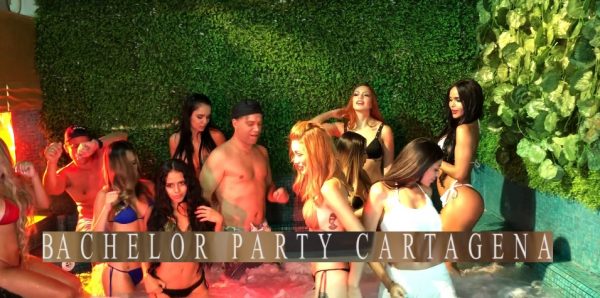 A Cartagena Bachelor party cant be called a Cartagena Bachelor Party without a pool party. Cartagena Bachelor party private pool parties with us are the best pool parties without a doubt. First of all, the beautiful ambiance, the food, the music, pool basketball, pool volleyball, and of course, the beautiful ladies in bikinis all in the highest quality luxury spanish colonial mansions. Imagine one of your cartagena bachelor party pool parties with a nearly Olympic size pool inside the property. It's literally like what you would imagine paradise to be like. It also wouldn't be a complete Cartagena bachelor party pool party without a DJ. From celebrity DJs to locally hired Cartagena DJs, it all depends on how your crowd is and what kind of dancing vibes you want to get down to.
Cartagena specializes in VIP services in the capability of handling big, small or medium-sized teams with ease. VIP treatment involves arrangement of limo services or other means of transport to and from your pool retreat of choice, arrange top notch bottle services for your squad, and get you exclusive access to private VIP areas, booths, cabanas, and adult-only pools as well. The fun doesn't stop with impeccable service, your drinks will always be full, food will be readily available for you and your friends, spa treatments and massages can be arranged, and you'll be treated to some awesome live music from renown DJs and possibly be able to catch some celebrities hanging out by the pool as well.
Imagine a Cartagena bachelor party where topless swimmers and gorgeous women are abundant and everyone can just hang loose and relax in comfort. Booking one of many types of pool party packages may be right up your alley.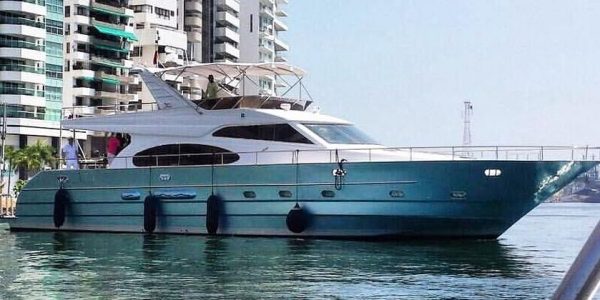 You know you are rolling in luxury when you have a yacht party with your mates. Nothing can be as grand as this, and Cartagena offers the best state-of-the-art yachts to suite all your accommodation. Whether it's the day charters, luxury yachts or party boats, Cartagena have got you all covered. Whether you are in the mood for an intimate evening of dinning and cruising or something a little more fun and wild, there will be services to help you organize the perfect Cartagena bachelor yacht party.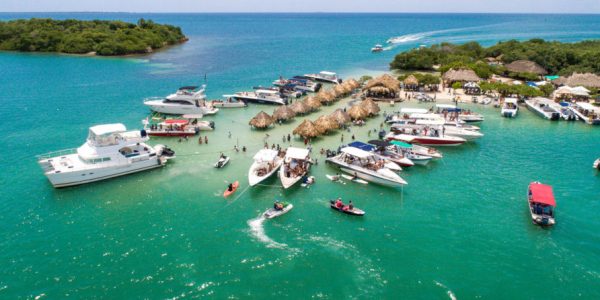 The party boats are fully designed to entertain you and your guests and offer a large menu selection for you to choose from. Most of the boats are fully equipped with state of the art sound system that can be heard to the other side of the continent. If it's something a little more intimate in nature, any of the Luxury boat rentals or Private Yacht Charters will be value for your money. All vessels are fully crewed and remember, what happens on the Yacht, stay on the Yacht!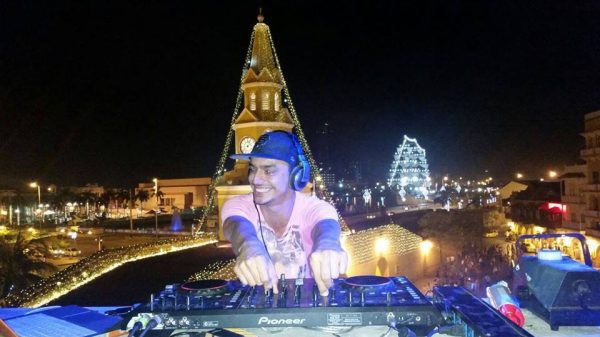 Do you really want to enjoy the bachelor party? Are you looking for a vacation spot or do you want to have a night worth to remember? Do you want a VIP reservation at the best club or restaurant in Cartagena for your bachelor party? Then you have found the exact place because the nigh comes alive in Cartagena. There are many nightclubs in Cartagena. Some have the old, beautiful, thematic colonial style while some have the new, modern look to it. Here are 6 cool nightclubs that offer VIP Bachelor Parties that you should definitely look into;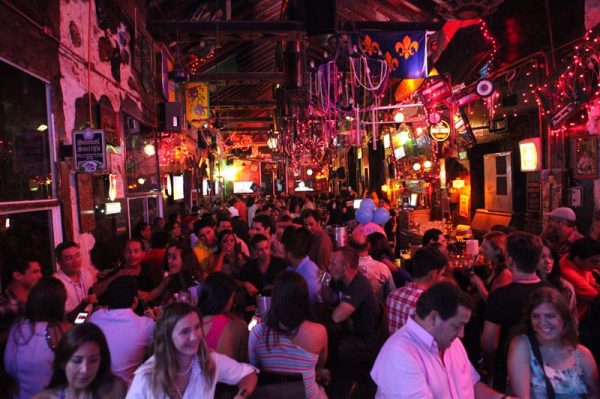 If you are looking to make some acquaintance with the IT crowd of Colombia, head on to La Movida every weekend, for a classy meet up with the city's upper echelon.
This is where you will get the city's fashionable society and hooked up gringos (it's the word they use), sorting the early evening thirst with a truly fruity Hendrick's G&T or revving it all the way up with a couple of shots of Don Julio.
The music vibe usually encompasses of breezy beach house music, and it is almost traditional for the DJ to play a popular trumpet playing sidekick. The back end has a cool restaurant and more local reggaeton vibe while the front has an international spicy touch.
Packed to the rafters on Fridays and Saturdays, the only way to get ahead of the queues is to reserve a table and dress to kill. Colombians are classy and would never dream of donning a shorts and flip flops combo on a big night out, especially for the VIP lie you!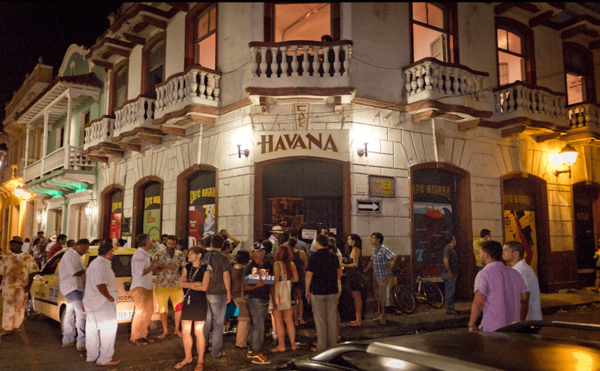 This is the epitome of Colombian culture. Mojitos and Salsa is the order of the day at Cafe Havana, which was here long before you existed. If hot, sweaty vibrant salsa is what you desire to have, the world critically acclaimed Café Havana is all where you need to be.
This nightclub pulls crowds from all over the world. Even presidents have been here. Like former president of the United States Bill Clinton with his aspiring wife Hillary Clinton. This is a club of the heavyweights, and if you are looking at heavy some VIP treatment and raising your clout, this is a place to be at.
A seriously salsa ambience is filled i this club and live band comes on an hour just before the clock hits midnight which gives you ample time to get some dangerously potent Mojitos or smooth whiskey down your gullet before you start getting your groove on at dance floor.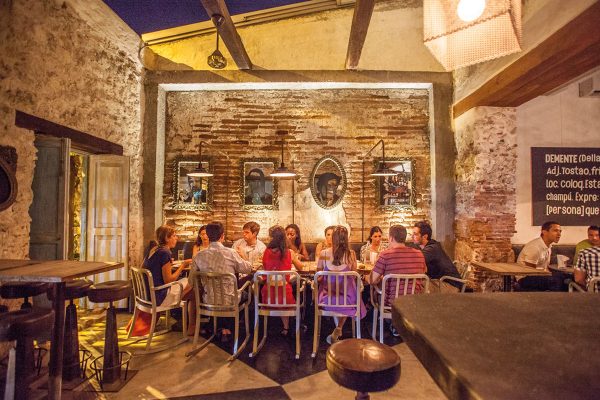 If you like that old colonial style ambience, then Demente is the right club for you and your team. It is popular for its pallet that mostly includes delicious plates of tapas, brilliant drinks, and upscale design. The nightclub is often of a cool vibe. Cool music, cool people, cool furniture with cool designs and finishes, and oh, did we mention the food?
This place has a very nice quiet vibe but vibrant at the same time. The bar has literally no roof and you can have a good time at night gazing at the stars above. When you get there, or rather, if you ever get there, make sure to try the sour green mango margaritas, stone baked oven pizzas and cultured soundtrack, all best enjoyed under the stars of the hidden outdoor terrace out back.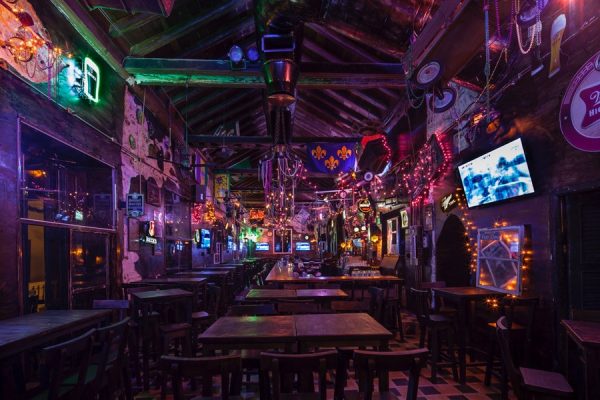 If you are looking for a place to feel more at home, then Bourbon is the place for you. It is a French quarter inspired old saloon style that reminisces that New Orleans look. Even the pallet here is a bit Americanized. The menu includes burgers, chicken wings, fries and ribs and the music is definitely upbeat owing to the young crowd that keeps the party going from sun up to dun down.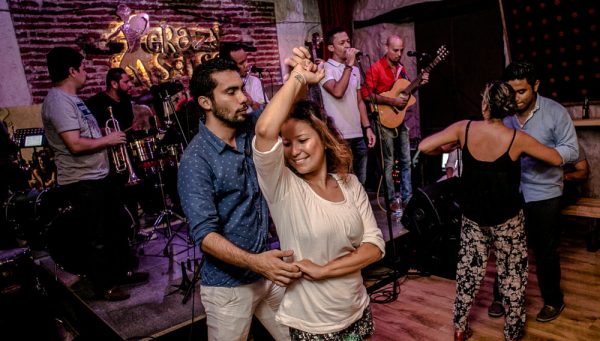 This is a one of a kind jazz haven. VIPs who like the jazz ambience will never be disappointed with this venue. Famous celebs have been seen one or few times at Crazy Salsa maybe because of the great dancing spirit in this club.
Every Thursday night the salsa kings come out in their numbers at Crazy Salsa to rock their jazz hats and host a fabulous night filled with music, dancing and good times with the talented Zarabanda orchestra. Proving popular with locals and foreigners alike, these guys have upped the game with the lineup that keeps coming, inviting some renowned international guests over for the fun.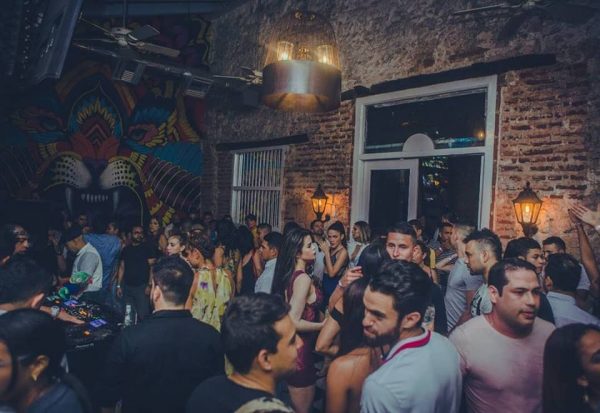 If you are not sure what kind of a night you want to have, or your team has different opinion on the kind of music and environment they want to be around with, then why not go to Fragma? A mixture of parties under one roof.
It is popular and located near Café del Mar and just upstairs from Restaurante Plaza Las Armas. The club has three different rooms to choose from. Each one of them plays different music, from Vallenato, Reggaeton to house music.
Cartagena has so much to offer. The culture makes it one of the best places to meet, exchange and interact with the friendly, beautiful and hardworking people of Colombia. You never know, you might just be meeting your life partner who is also there for a bachelorette party. Yeah! You thought they only have services for bachelors alone? I'm telling you, Cartagena is the place to be! Come check it out!
If You Liked, Would You Rate It?
Summary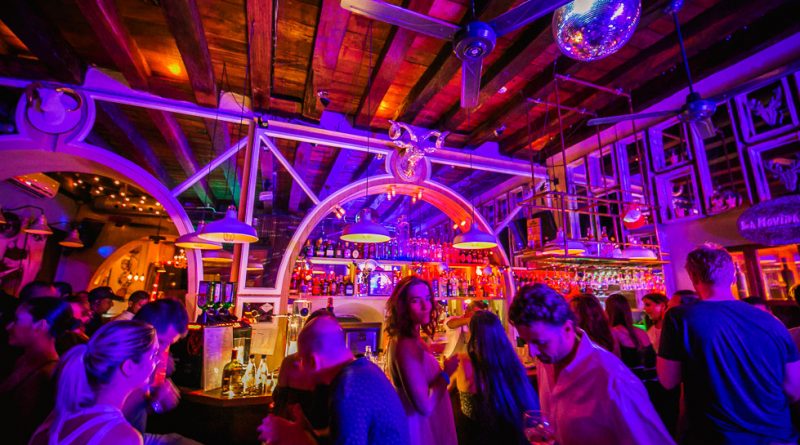 Article Name
Need Some Ideas For Your 2023 Cartagena Bachelor Party?
Description
Even if you are coming to one of the most hottest, vibrant and mind-blowing cities in the world for a bachelor party you'll need ideas! Here you have a few!
Author
BachelorPartyCartagena.com
Publisher Name
Publisher Logo